June 27, 200

Greening of the school grounds of Kashiwara Elementary School in Kashiwara City was implemented.
Students actively took part in turfing of the school grounds as part of their educational program.
Greening of the Playgrounds of Three Municipal Elementary Schools in Kashiwara City
Turf is applied over the area surrounding the school field. The turf is Tifton turf, which is often used for soccer fields. Students leveled filling sand over the turf. The work was completed in half a day.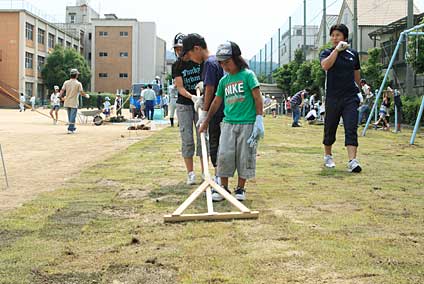 August 1, 2009

A summer festival was held in the school grounds. Turf grew well to a uniform height in about one month after turfing. The area shown in the first photo is now covered with turf.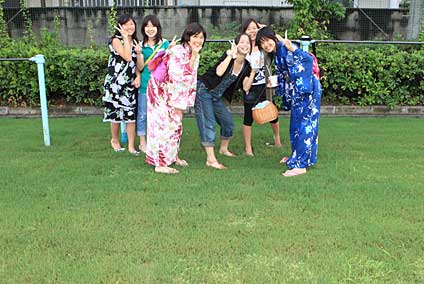 With the school grounds covered with turf, students can now play and improve their physical strength safely and comfortably without the fear of injury. Greening is also expected to reduce ground surface temperatures.
We implemented greening of the playgrounds of three elementary schools (Kashiwara, Kokubu, and Katashimominami) in Kashiwara City.